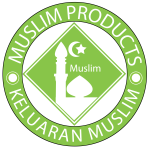 Reservation is recommended
1.    Guaranteed Seating: By reserving a table, you ensure that a spot is waiting just for you when you arrive. No need to worry about waiting during busy times.
2.    Skip the Wait: Reservations help you bypass any potential waitlist and head straight to your table, especially during peak hours.
3.    Celebrate Special Occasions: If you have a birthday, anniversary, or any special occasion, reserving allows us to prepare and make it even more memorable.
4.    Efficient Service: Reservations help us allocate staff and resources effectively, ensuring you receive the best service possible.
5.    Convenient for Large Groups: Planning a get-together? Reservations ensure we have ample space for your group.
6.    Special Requests: Dietary needs or special requests? Share them when you book, and we'll have everything ready when you arrive.
7.    Less Stress, More Enjoyment: With a reservation, you can relax and savor your meal without any uncertainty.
Thank you for considering us, and we can't wait to serve you!