Texas BBQ Barn is one of the best venue for a delicious and authentic Texas BBQ experience, in a minimalist barn styled environment.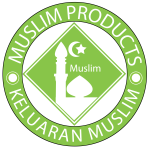 Looking for Halal BBQ Ribs?

We are the 'House of Ribs"!
We spend long hours to Smoke our meats under low and slow temperature. Our signature is Smoked Ribs using Halal Meats which smokes for 18 hours using mixture of woods for the perfect taste, others such Smoked Brisket Chicken, Lamb, Sausage and more are also available at out Barn.
All our meats are source from Certified Halal Supplier. Come and venture the unique experience of Authentic Texas BBQ.
We are passion about building Community, Engaging with people , Craving for improvement and Enjoy Texas style BBQ
"For 'smokes' one of the best we had ever taste. The meat is so tender and juicy!!"
"You can taste the homemade bbq sauce to be made with love, and we enjoyed the ribs so much!!"
"The ribs are to die for!. BBQ sauce is tangy & pepper=delicious."
"Ribs smoked very well and juicy. patty really soft and melt in mouth"